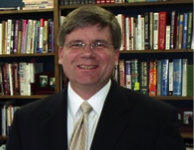 Pastor Dan Wiersema
The motto of our church is "Loving God, Loving People." Those purposes were taught by Jesus (Matthew 22:37-40), and I have found them being lived out by our members. I hope you do, too!
We seek to be a multi-generational and multi-ethnic church. We also have worship services in KOREAN and SPANISH. We sing new songs and hymns. We regard the Bible as God's Word and our instruction for life. We have a heritage of starting new churches, and supporting the Lord's work around the corner and around the world.
My prayer is that you will be blessed when you visit us, and that you will discover the difference faith in Christ makes, and join with us as we follow Him and serve Him. If you have questions, please contact me!
Pastor Dan